Grey Treepie – Listening to Diversity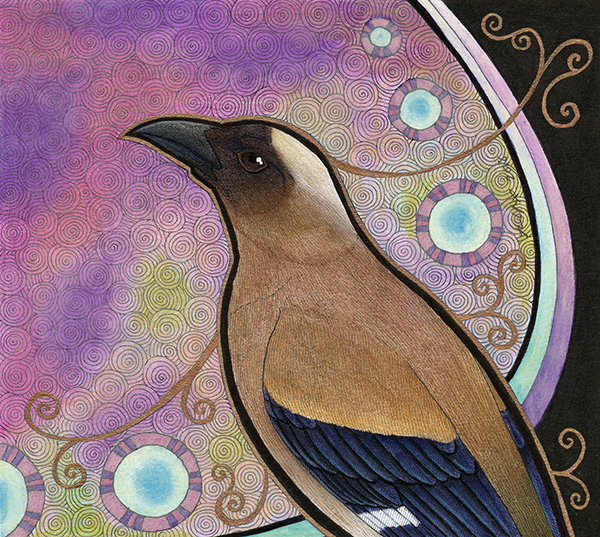 'What's that? You wish to speak to me? Well, I'm busy right now, I have ever so many friends, but would you like to be one of them? I hope you're ready to join me and many others. It's time for you to keep your eyes open in your life for all the different people around you. Enjoy their company, celebrate what you have in common and respect your differences, and oh, listen to the trees and leaves around you. Everything is always speaking to you, did you know? The earth, the sky, people, yourself, the trees, the leaves. I'm not going to lie, I know more about what the trees, leaves and birds say, but maybe you need to learn these things too?

Maybe you need to listen to the people around you more. Maybe you need to learn how to listen to subtle messages. Maybe you need perspective. Maybe you need to enjoy the company of others. Maybe you need perspective. Or maybe you already have a full life and you just want some company. Listen, no really, listen. We have so many things to share with you. Me and all the millions of leaves in the world. We have so many things to say.

But only if you wish to hear.'

Keywords:

Tree Speaker. Ogham. Leaf secrets. Whispering leaves. Listen to the subtle messages. Navigating dense situations. Diverse company. Sociability. Enjoying diversity. The company of others. Getting perspective. Many voices. Agility. Quick wit and reflexes. Preferring to be unseen. A subtle cleverness. A full life.
#asia
#corvid
#grey treepie