Pale Headed Rosella – Unusual Affections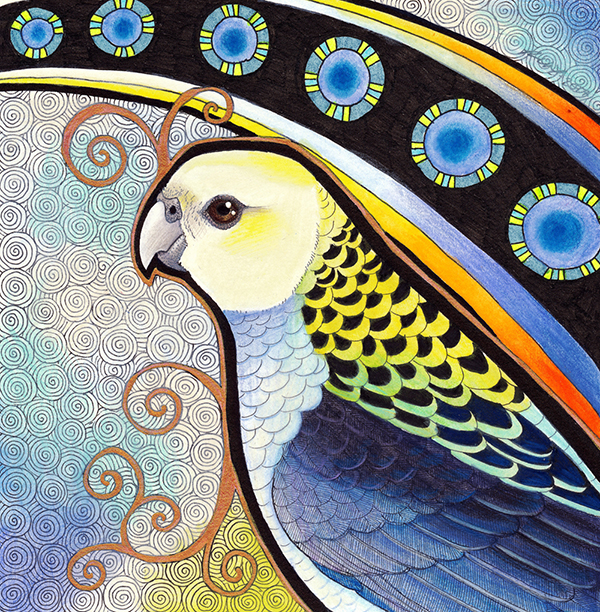 'What a bold friend I can be, if you wish to get to know me. You may not always like my abrupt or aggressive way of handling situations, but I know how to share my wisdom and I'll know how to share it with you. I teach the nourishment found in eucalyptus energy, and what it is to find wisdom and growth in the dark. I enjoy a balance between the light and the dark and I eschew a black and white way of looking at the world. I hope you're ready to have your opinions challenged! I'm not as friendly as other parrots, and I won't pretend to be your best friend as a teacher, but I'll certainly love you fiercely, and you'll never forget your time with me.'

Keywords:

Working with aggression. What lurks in the trees. Tree magic and wisdom. Unusual displays of affection. Connection to Air and Fire, balanced well by Water. Colour therapy. Reaching goals with ease. Flying over obstacles. Connection to the throat chakra. Eucalyptus magic and wisdom. Challenging dichotomies. Choosing to rest and find healing in the dark. Woodland magic. Everyday beauty.
#australia
#pale headed rosella
#parrot
#rosella